Hamburg September 4 – 7: The 721T liftboat drive package will be on display when PTS joins Bonfiglioli to exhibit at SMM International Marine Trade Fair.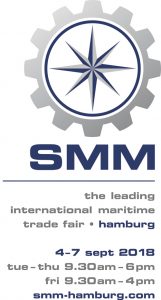 The world's leading trade fair for the maritime industry
With over 2,200 exhibitors and about 50,000 visitors from all over the world, SMM continues to cement its position as the most important event in the maritime industry calendar.
The trade fair offers a perfect stage for gathering insights, networking, cementing business deals and contributing to debates with the thought leaders in this sector.
Read More
OTC, Houston April 30 – May 3: PTS and Bonfiglioli will display the 721T liftboat drive package this year. We can be found in the Bonfiglioli booth # 12041, located just inside the entrance at the main tram drop off.
OTC showcases leading – edge technology for offshore drilling, exploration, production, and environmental protection. OTC is the world's foremost event for the development of offshore resources. The conference, in its 50th edition, attracts attendees and exhibiting companies from around the globe.

Read More